OUTLAB 2013
INTERCOLLECTIVE INSANITY
/w blub, discolab, kollektiv g1
▫ ▫ ▫ ▫ ▫ ▫ ▫ ▫ ▫ ▫ ▫ ▫ ▫ ▫ ▫ ▫ ▫ ▫ ▫ ▫ ▫ ▫
samstag
24.08.2013
strombauamt
GREIFENSTEIN/DONAU
▫ ▫ ▫ ▫ ▫ ▫ ▫ ▫ ▫ ▫ ▫ ▫ ▫ ▫ ▫ ▫ ▫ ▫ ▫ ▫ ▫ ▫
lineup
AKA TELL
A.G. Trio / We Are The Shit, Wien
http://www.facebook.com/djakatell
https://soundcloud.com/akatell
DARK KATJA & CARLA POSTPONY
Futblog-DJ-Team, Wien
http://futblog.at/
HAS
former fux&has, Wien
http://www.facebook.com/hasdjane
ISILI 
Viennoise, Wien
http://soundcloud.com/isili
MEMMELMANN
Kollektiv G1, Berlin
http://soundcloud.com/memmelmann
MISONICA
No Art, Wien
http://soundcloud.com/misonica
MISS SHINA & MISS KATINKA 
Groove Bagasch, Wien
https://soundcloud.com/miss_shina
https://soundcloud.com/miss-katinka
OBJET_A 
Backlab / Blub, Wien
http://soundcloud.com/objet_a
RESISTA
Club Panda / Switch!, Wien
http://www.facebook.com/djresista
SEMIKOLON
Blub, Wien
https://soundcloud.com/djtamboo
TETRA.PAK 
Techno Sonntag, Wien
http://soundcloud.com/tetratothepak
▫ ▫ ▫ ▫ ▫ ▫ ▫ ▫ ▫ ▫ ▫ ▫ ▫ ▫ ▫ ▫ ▫ ▫ ▫ ▫ ▫ ▫
specials/more
BADESPASS AM DONAUALTARM, INSANE OPTICS, KULINARISCHE LECKERBISSEN, SOLI-COCKTAILS, GRATIS ZELTEN AM DONAUUFER
visuals
ALERTA OPTICS
Kollektiv G1, Wien
http://facebook.com/alerta.optics
▫ ▫ ▫ ▫ ▫ ▫ ▫ ▫ ▫ ▫ ▫ ▫ ▫ ▫ ▫ ▫ ▫ ▫ ▫ ▫ ▫ ▫
start
15:00 uhr / einlass 14:00 uhr 
eintritt
5,- < 21:00 > 10,-
anfahrt
S-Bahn "S40" von Wien "Spittelau" nach "Greifenstein" (20 Min.)
FÜR EINEN ANTIRASSISTISCHEN & ANTISEXISTISCHEN
NORMALZUSTAND!
▫ ▫ ▫ ▫ ▫ ▫ ▫ ▫ ▫ ▫ ▫ ▫ ▫ ▫ ▫ ▫ ▫ ▫ ▫ ▫ ▫ ▫
blub: www.fb.com/blub.vienna
backlab: www.backlab.at
kollektiv g1: www.glacis1.at
RA: http://www.residentadvisor.net/event.aspx?508016
Read More
Nach dem turbulenten Mai geht es nun gemütlicher zu:
15.06.2013

Fest D'Hommage @ fluc_wanne mit mir & BLUB DJ-Team
22.06.2013

backlab-Night @ Solaris/Linz
04.07.2013

female:pressure @ Electro Gönner

Read More
★ 25.04.2013 @LDRM/Wien mit Resista & Sevis Loveband für das Glück in der Welt
★ 30.04.2013 @WUK/Wien mit Daisy o Hara, Palindrome, Sookee, Boogie Dan
★ 01.05.2013 DRAUSSEN GEHT'S BREITER @tba Open Air mit Memmelmann, Legenstein, Krankypanky, Filou, Franz Autobahn, Kurt Rivinger, Herz_Infact, Dullian, Sry Mate!, Tetra.Pak, The Bitch And The Partyman, Henne & Vik, Décadence Crew
★ 11.05.2013 BLUB @Morisson Club/Wien
★ 19.05.2013 @Solaris/Linz
Read More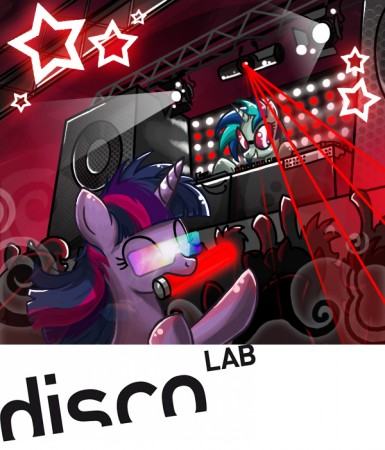 KEIN PONY PARADIGMA! AUF GAR KEINEN FALL!
Ihr könnt von unseren Mottos halten was ihr wollt, unser Line-up lässt sich definitiv tanzen:
YOSHIMI [BLUB]
HERZ_INFACT
AKAKEMIKA [bestes Pony im Stall]
OBJET A [eitles Zirkuspony]
KRANKYPANKY [Unser Kleines Pony]
Visuelles: J.DETROIT [G1/ALERTA/Pony-Racing]
***
Und schreibt's euch fix in den Kalender, sonst machen wir's für euch: Am 25./26. August reiten wir zu großen Discolab-Outdoor-Rodeo im Strombauamt/Greifenstein.
***
Read More
…wir sind im Frühling angelangt.
Die Blumen fangen an zu blühen,die Bienen summen,das ist die beste Zeit zum TANZEN!
Wir feiern nun zum 10.MAL und lassen das WUK erblühen.
Unsere Frühlingsboten sind:
●Line-Up●
►Itzon [Cosmic Space Disco | Wien]◄
http://soundcloud.com/Itzon
http://www.facebook.com/pages/DJ-Itzon/277298860827
►Powderer [Soundperle | KTN]◄
http://www.play.fm/artist/powderer
►meph.T. [Klub Bang! | Berlin]◄
http://www.play.fm/artist/mepht
►Objet a [Backlab/Blub | Wien]◄
http://soundcloud.com/objet_a
✖Visuals supported by NOWEMBA✖
http://www.myspace.com/nowemba
●LOCATION●
WUK
Währinger Straße 59
1090 Wien
http://tiny.cc/WUK
❁ we are gay
❁ we are lesbian
❁ we are hetero
❁ we are bisexual
❁ we are metro
❁ we are transgender
❁ we are
BANG!
EIN ♥-liches Danke an Verena Steiner [ARTWORK|Flyer,Plakate]
€4 <<<00:10>>> €6
Read More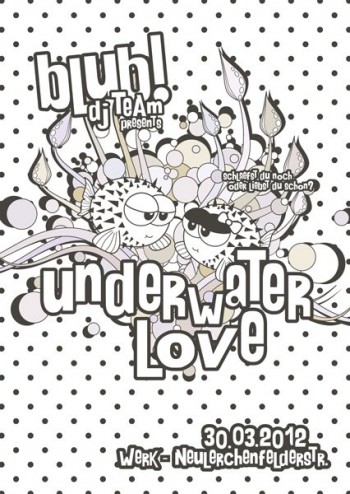 Schläfst du noch oder liebst du schon?
Nach langer Winterpause in den Grotten der Wiener Bucht schwimmen die BLUB-Fischlein wieder in offene Gewässer und zeigen ihr prächtigstes Farbenkleid, bereit, sich den wärmenden Winden des Frühjahrs hinzugeben, begleitet von allerlei anregenden Klängen…
Es blubben für euch:

Herr Krause [Endorphin-Seepferdchen]
Lizard [alter Techno-Karpfen]
Harry Castorp [Fl
ipper in da House]
Yoshimi [Sushi]
Semikolon [flotter Clownfisch]
Objet a [Warm-Up Seestern]


Abtauchen: 3€
Techno – Minimal – Tech House – Electro
Read More